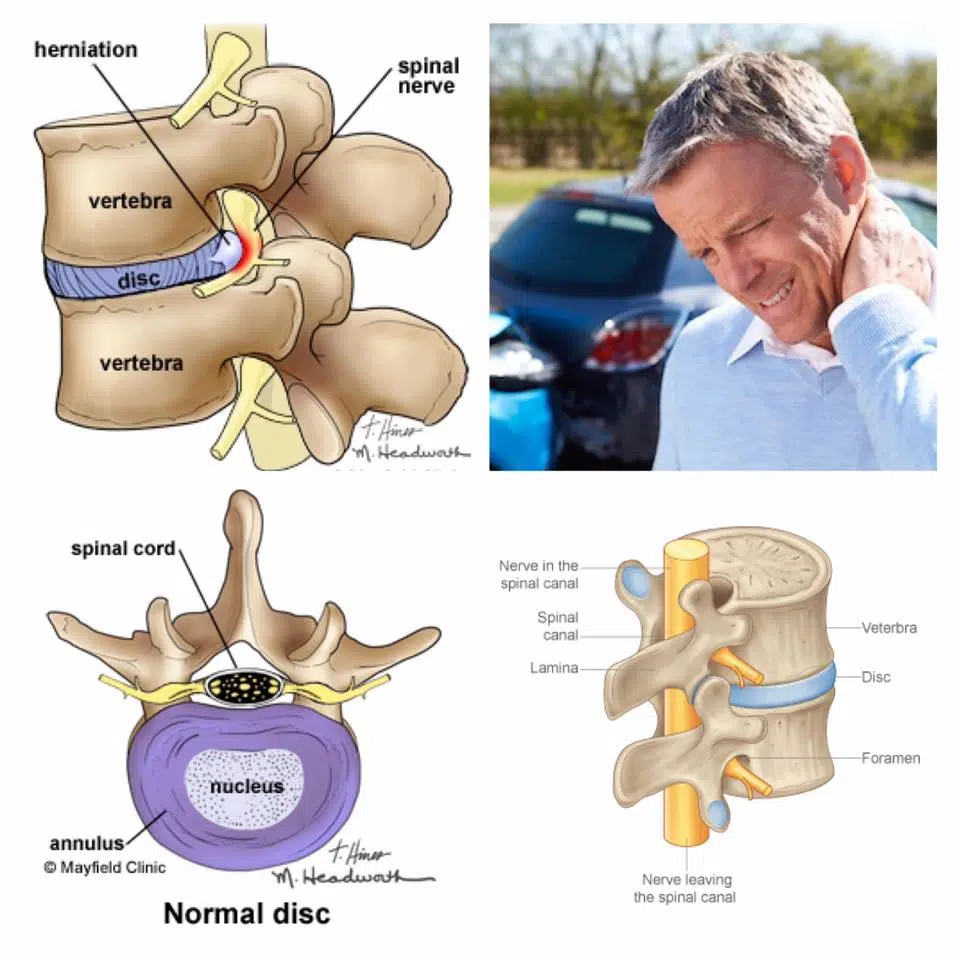 Car accidents cause various types of injuries with the most common being back and neck injuries. Those injures can range from mild sprains/strains and bruises to fractured vertebrae, disc herniation, bulges and spinal cord damage. In most cases, however, herniated discs is a common cause of the back pain. Accordingly, back pain forms a basis for a majority of car accident injury claims.
There are 23 discs located in the vertebra. They sit between 24 vertebrae. A disc cushions the vertebrae and protects the spine. A herniated disc occurs when one of the discs breaks open and part of the inner cartilage protrudes outward. It results in pressure on the spinal cord and/or its surrounding nerves.
As with any kind of car accident injury, you might be entitled to a monetary compensation. However, the amount you can expect to receive for a herniated disc injury depends on a variety of different factors.
If you had a recent car accident please contact KURZMAN LAW GROUP immediately. You can reach us at 954-466-3220 or (561) 404-4411 for questions and free evaluation of your case.